Whether you need to break up a lawn or prepare a garden patch for sowing, Husqvarna has a tiller for you. Our range comprises two different types – rear-tine and front-tine. The rear-tine models are designed for use on densely packed earth and lawns. The front-tine tillers are suitable for smaller landscaping work, such as preparing flowerbeds and garden patches.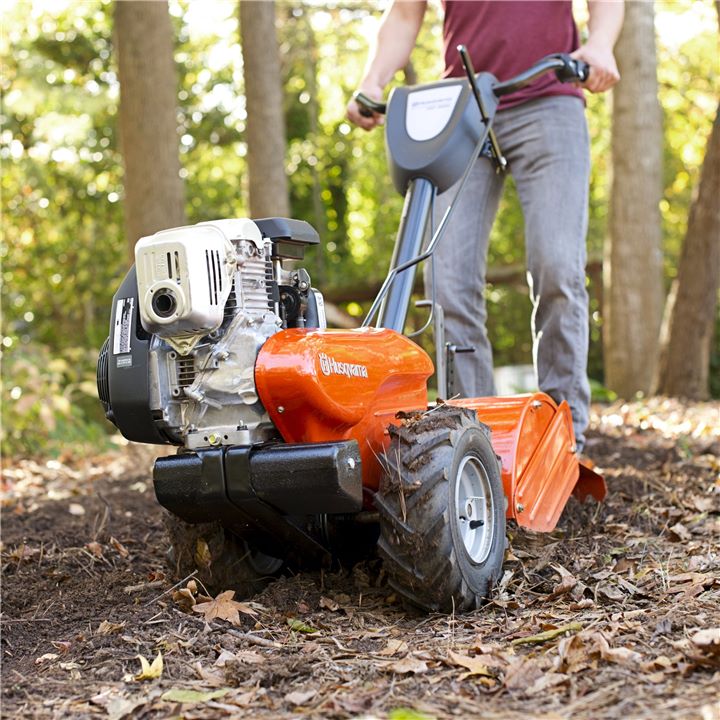 Easy starting and handling
Thanks to the easy-start and powerful overhead-valve engine, you can use your tiller whenever you want. It is also very simple to handle, manoeuvre, transport and store. The comfortable handle system and well-grouped controls make work easy, even in the toughest soil. Our tillers enable you to do your work safely, comfortably and with stability. Thanks to the tine shields, debris spray from the rotating tines will be diverted away from you.