All Husqvarna Brushcutters are designed to get your job done effectively and are easy to carry and operate. They are simple to adjust to your needs – there are many practical functions and accessories to choose from, for a variety of cutting tasks.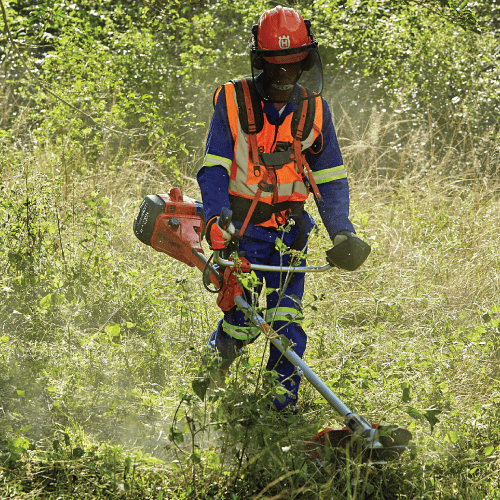 One machine for all purposes
Husqvarna Brushcutters are a versatile partner to tackle most  cutting tasks with ease. The efficient trimmer head ensures good results for fine trimming to heavy work. Fitting a blade provides for heavy use applications, from grass to brush. Thanks to the magnetic locking pin holder, you can switch from trimmer head to blade in a safe, quick and easy manner.
Every Husqvarna Brushcutter is supplied with a fully adjustable harness which enables a comfortable working method.