Any building structure that is meant to last for a long time needs to be built on solid ground. Similarly, your business needs to be built on a solid foundation to last and Husqvarna is the partner you can trust to help build it. We provide the tools and solutions that help you deliver. Our concept builds on three basic principles: high-performing and well-designed quality equipment, a clear focus on efficiency, and a service and support network to back you up in any event. That is how we support you – with a better way of working.
Good compaction is the foundation of any construction project. It increases bearing capacity and durability, and prevents soil settlement and damage through swelling, frost or water. To be able to choose the right equipment and the right technique, you have to know which type of soil, and how many layers, you are dealing with.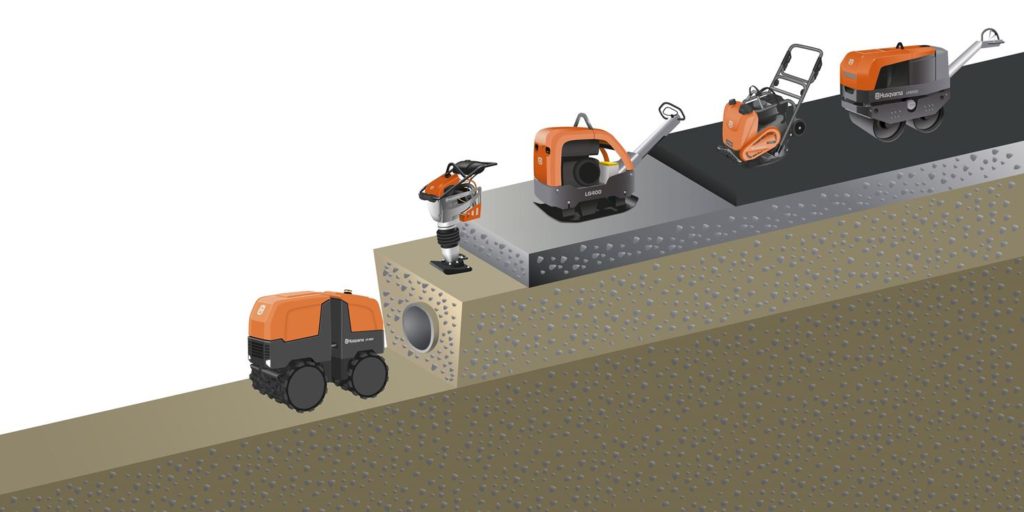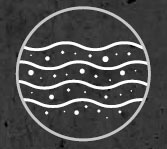 CLAY - STICKS TOGETHER
Clay particles stick together and you need high impact force to get the air out. Proper moisture is important when compacting. Wet clay can be molded while dry clay becomes very hard and may crack under pressure. Husqvarna LT rammers are able to transmit the high pressures and shear forces necessary to compact clay at or below optimum water content.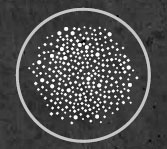 SILT - NEEDS FORCE
Silt is not as cohesive as clay, but still needs proper water content for good compacting. The cohesive soils have the smallest particles of all soils. Silt particles are larger than in clay but they are still small enough to require high energy for deep compacting. A tamper is the best choice for compacting silt.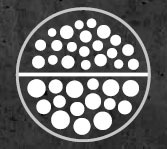 ROCKFILL - PUT ON THE PRESSURE
Cobbles and boulders need high compaction energy to achieve the necessary density and stability. It is especially important if the material is imbedded in clay or silt that may liquefy when wet. Layer thickness should be at least three times thicker than maximum particle size. Husqvarna LH 700 and LH 804 reversible plate compactors are ideal for large construction projects. The lighter Husqvarna LG 504 works well for smaller ones.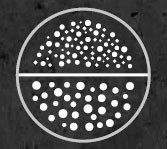 SAND AND GRAVEL - TAKE IT GENTLE
For sand and gravel you can achieve high-density compaction in either a dry or saturated state. The level of compaction depends more on grading than moisture. Too much compaction of sand and gravel is like beating a concrete wall with a sledgehammer. It can crush the material and reduce the load bearing capacity. Depending on the thickness of the layer, a lighter forward plate or heavier reversible plate compactor is recommended.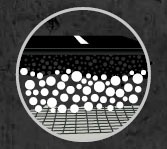 ASPHALT - LEAVE NO MARKS
Compaction has a profound influence on asphalt performance. Compaction transforms the asphalt mix from a loose state to a compact surface that carries heavy loads. Efficiency of compaction depends heavily on the internal resistance of asphalt. Machines must be able to compact without leaving marks and water helps to create a smooth surface. Here, an asphalt plate compactor or a duplex roller is a safe choice.
What are the different compaction techniques?