Husqvarna hedge trimmers are ideal for jobs around the home or park  – regardless if the hedge is a small eye catching detail or a tall and lush masterpiece – there is a model to suit every need. Husqvarna Hedge Trimmers will always provide you with strong performance and long lasting power in a trouble-free way.
All-round and stand-by for action
You can be sure your Husqvarna hedge trimmer will be safe, all-round and comfortable to use. The rear handle is adjustable enabling you to cut the sides and top of your hedge in an efficient way. The cutter length also provides excellent reach.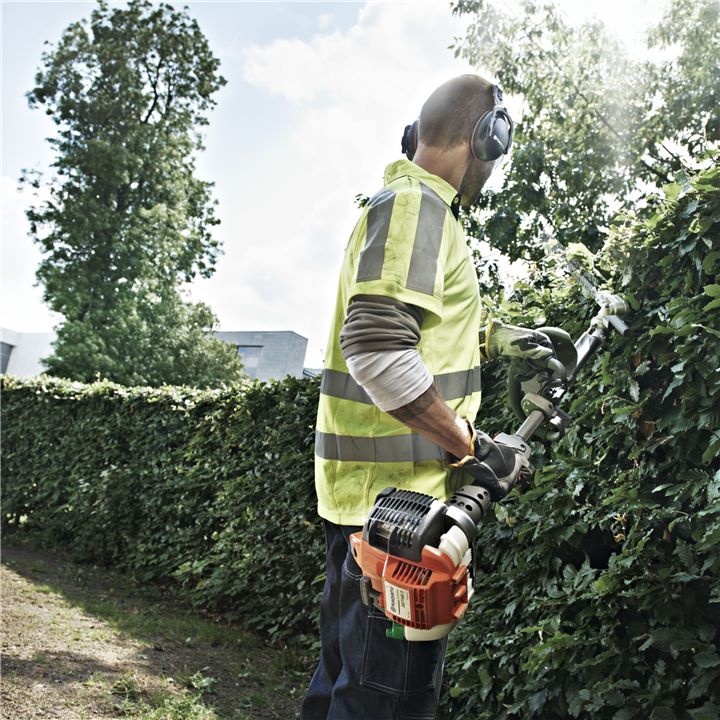 Working environment and conditions are always a concern hence the effort Husqvarna have put into the ergonomic details. The effective anti-vibration dampeners absorb vibration and will spare your arms and hands. Thanks to the engine position, exhaust fumes are diverted away from the operator providing a safer working environment.