Every concrete construction starts with a solid foundation. We provide you with the tools and solutions to create just that. We rely on three basic principles: high performing and well-designed quality equipment, a clear focus on the operator's efficiency, and a service and support network to back you up in any event. That is how we enable you to achieve a better way of working.
COVERING THE WHOLE JOB FROM PLACING TO FINISHING
Husqvarna offers a wide range of equipment for all process steps in the
concrete placing and finishing process – including vibrating, levelling and
surfacing of poured concrete surfaces and floors.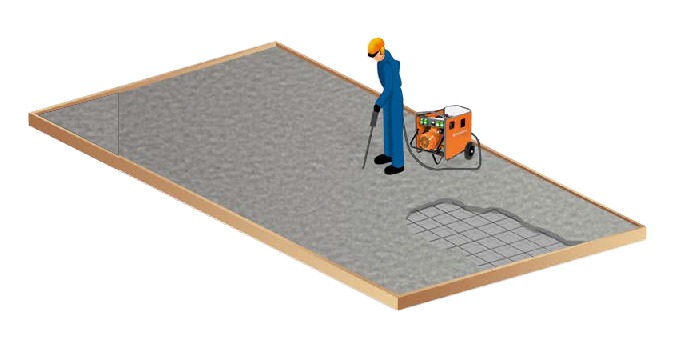 CONCRETE VIBRATION
Vibration helps remove the air voids from concrete as it is being poured or immediately afterwards. By removing the air, the density of the concrete increases, making the concrete stronger. Depending on the depth and slump of the concrete, a high density concrete can be achieved by using an internal vibrator or a vibrating screed.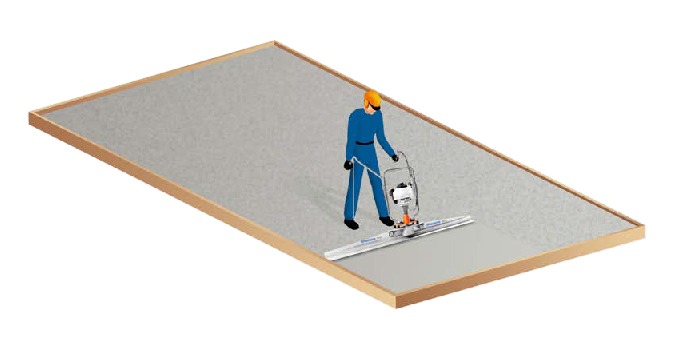 CONCRETE LEVELING
In most cases, the concrete needs to be levelled to create an even surface. One or two screeding passes with a vibrating screed alone is often enough on single-reinforced slabs. If an already installed concrete floor is to be covered by a new concrete layer, surface vibration is an excellent method for obtaining an high level of adhesion between the two concrete constructions.
CONCRETE SURFACING
Once the concrete reaches a plastic state, power trowels are used for floating and troweling to remove irregularities from the screeded surface. During this process, the concrete surface is compacted and sealed which makes the floor even more durable. The intention is to obtain a smoother and more even concrete floor, and also to reduce the concrete dust created from wear.