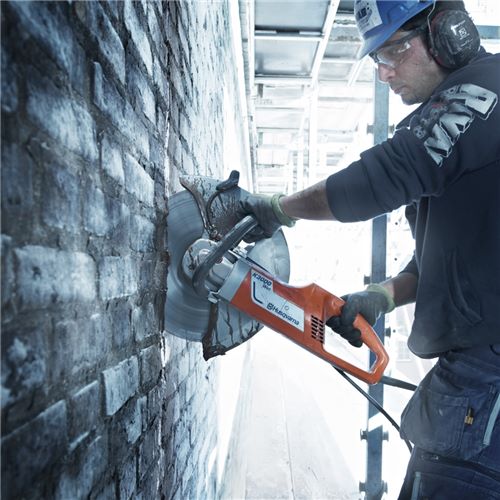 No matter how good our power cutters and diamond tools get, we never stop improving them. What motivates us to do this is you. By designing around the user, you get perfectly balanced, easy-to-use and lightweight machines. And when we add best-in-class reliability and power, you can stay focused on getting the job done. With great results every time.
Our wide range of handheld heavy-duty machines includes petrol and electric Power cutters. You can always find a perfect machine and tool for any challenge, so you can work with high precision, less effort and optimal efficiency.
For emergency services, The Rescue versions of our Husqvarna Power cutters are always ready to go when you need to cut emergency openings. Equipped with our special, vacuum-brazed rescue diamond blade, they cut efficiently through everything from steel and aluminium to rubber, plastic, wood, concrete, brick and roof tiles.