Husqvarna high pressure washers offer all the quality and intuitive operation you would expect from Husqvarna. Each model is optimised for maximum cleaning performance and designed for a great user experience. Smart swivel functions, quick connections, durable metal pumps, high-traction wheels and generous hose lengths are a few of the many features that help you get a perfect result.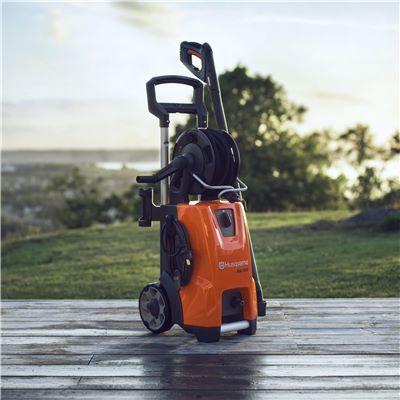 Get the Most Out of Your Water Power
All Husqvarna pressure washers have been built for maximum cleaning performance and high durability. The user experience has been carefully and purposefully designed, with generous hose lengths, quick connections, and swivel functions that prevent the hose from tangling.
Add a complete range of accessories, and you will always have full control over your work.